WHMCS templates for web hosting companies.
Partner Offers
---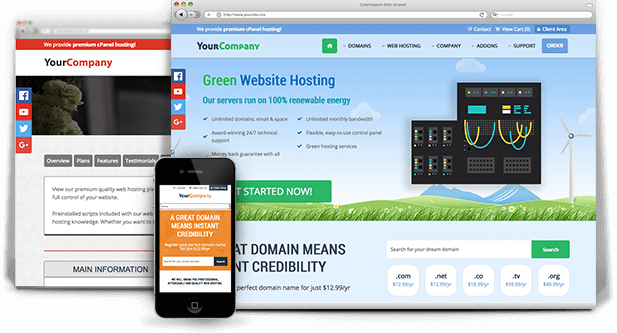 Zomex Templates
A wide range of website templates for WHMCS.
Responsive & Fluid - All templates are fully responsive meaning they will automatically adjust to fit the size of the device your visitor is using. No matter if someone views your website on a desktop computer or a smart phone your website will scale beautifully to fit. They are also fluid meaning they've been built using percentages rather than fixed pixels so instead of having break-points (e.g iPhone, iPad) they will respond when needed.
Theme Options - Wizard Panel is Zomex's exclusive options panel that can be found inside the WHMCS/Wordpress admin panel once the theme is installed. Using Wizard Panel you can easily get your web hosting website up and running and customised without HTML experience.
Search engine optimized - The themes are very search engine friendly. You can define your page title, meta description & meta tags for the main pages from inside Wizard Panel. The code is very clean, optimized for speed and semantic which is important for search engine optimization.