ImunifyAV+ will keep your servers free of malware in just one-click.
ImunifyAV+
---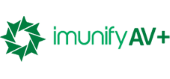 ImunifyAV+ is a malware scanner with advanced file deobfuscation techniques that enables detection of encrypted malicious code embedded in files, which can be cleaned automatically in just one-click.
Malware Detection
One-Click Malware Cleanup
Management Control Panel
Hosting Panel Integration
Visit the ImunifyAV+ website for more information.
Pricing / Order
Monthly License
Instant Activation
Latest Version of ImunifyAV+
Updates from ImunifyAV+
Change IP at Client Area
Access to Partner Discounts
Our Price

$6.00/month




$5.50/month


ORDER NOW
Certification

We are a certified ImunifyAV+ reseller. Having purchased a large quantity of licenses, it has given us the opportunity to offer you discounted ImunifyAV+ licenses, with even greater discounts available on bundling with cPanel licenses.