Installatron is an incredibly easy to use and powerful auto-installer.
Installatron
---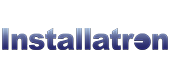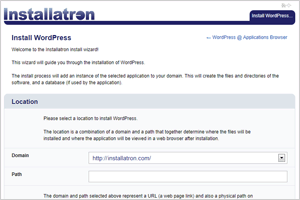 Installatron is an auto installer for cPanel, DirectAdmin and many more control panels, supporting both Linux and Windows. Installatron's powerful, easy-to-use user-interface enables instant installs and upgrades, backups and restores, and other advanced features for a growing collection of only the best applications on the web.
Only the Best Web Applications
Simple, yet Powerful
Language Independence
Seamless Control Panel Integration
Want to see it in action? Take a look at the online demo (user: demouser / password: demopass).
Visit the Installatron website for more information.
Pricing / Order
VPS License
Dedicated License
Instant Activation
Latest Version of Installatron
Updates from Installatron
Change IP at Client Area
Access to Partner Discounts
Price

$2.50/month


ORDER NOW

$4.95/month


ORDER NOW
Certification

We are a certified
Installatron
reseller. Having purchased a large quantity of licenses, it has given us the opportunity to offer you Installatron, with discounts available on bundling with cPanel licenses.