CloudLinux offers improved stability and better control of your servers.
CloudLinux
---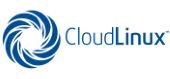 CloudLinux helps shared web hosts provide a more stable hosting environment by protecting against the 'bad neighbour effect', where sudden resources spikes cause downtime. The result of using the CloudLinux OS is happier customers, fewer support requests and greater server density leading to overall lower operating costs.
Superior Server Stability
Better Server Efficiency
Get Started Quickly
Easy Deployment
Visit the CloudLinux website for more information.
Pricing / Order
Monthly (Shared) License
Instant Activation
Latest Version of CloudLinux
Updates from CloudLinux
Change IP at Client Area
Access to Partner Discounts
Our Price

$15.00/month




$12.95/month


ORDER NOW
Certification

We are a certified CloudLinux reseller. Having purchased a large quantity of licenses, it has given us the opportunity to offer you discounted CloudLinux licenses, with even greater discounts available on bundling with cPanel licenses.