SolusVM is the complete VPS management system.
SolusVM
---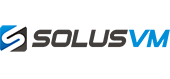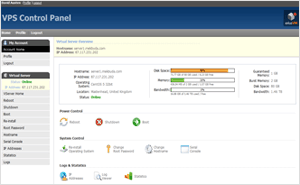 Solus Virtual Manager (SolusVM) is a powerful GUI based VPS management system with full OpenVZ, Linux KVM, Xen Paravirtualization and Xen HVM support. SolusVM allows you and your clients to manage a VPS cluster with security & ease.
Highly Configurable
Client, Reseller and Admin Controls
Security Conscious
Centralised Backups
Automated FTP Backups
Visit the SolusVM website for more information.
Pricing / Order
Slave Only License
Enterprise License
Additional Slaves
Instant Activation
Slaves
Unlimited Hosted Virtual Servers


+ $9.00/month per slave

Latest Version of SolusVM
Support from SolusVM
Upgrades from SolusVM
Mini Slaves
5 Hosted Virtual Servers


+ $4.50/month per slave

Reissue License at Client Area
Access to Partner Discounts
Our Price

$2.50/month




$2.25/month


ORDER NOW

$10.00/month




$8.95/month


ORDER NOW
Micro Slaves
2 Hosted Virtual Servers


+ $2.25/month per slave
Certification

We are a 
certified SolusVM distributor
. Having purchased a large quantity of licenses, it has given us the opportunity to offer you SolusVM at a greatly discounted rate. The licenses we offer are not much different to the licenses you'd get if you were to buy direct. The support is fully provided by SolusVM, the main difference that you will find is that our price is lower.