InterWorx is a fantastic control panel that is both reliable and scalable.
InterWorx
---
Overview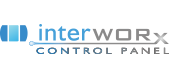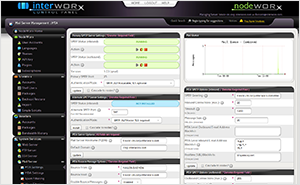 InterWorx is a great control panel for servers that makes life simpler for both server administrators and web site users. In addition to the regular control panel features, InterWorx specialises in offering high availability and server clustering, helping to make your system architecture much more scalable and reliable.
High Availability through Clustering
Simple and Intuitive Interface
Separated Access for Users and Admins
Billing Integrations and Developer Friendly
Want to see it in action? Try the NodeWorx demo / SiteWorx demo.
Visit the InterWorx website for more information.
Pricing / Order
VPS License
Dedicated Limited
Dedicated Unlimited
Instant Activation
Max CPUs/Threads
4
Unlimited
Unlimited
Allowed Domains
Unlimited
35
Unlimited
Latest Version of InterWorx
Upgrades from InterWorx
Free Support from LicensePal
Change IP at Client Area
Access to Partner Discounts
Looking to order several licenses? Submit a ticket for bulk licensing discounts.
Our Price

Not available!




$7.95/month


ORDER NOW

Not available!




$12.95/month


ORDER NOW

$24.95/month




$22.95/month


ORDER NOW
Certification

We are a certified InterWorx distributor. Having purchased a large quantity of licenses, it has given us the opportunity to offer you InterWorx at a greatly discounted rate. We provide full support for all licenses, as well as instant activation. As always, we strive to be the cheapest reseller and if you find any cheaper external pricing then we will match their price.