KernelCare will update your servers automatically without having to reboot.
KernelCare
---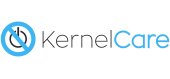 KernelCare technology can generate binary patches for some very complex kernel changes, including changes in kernel modules and kernel data structures. It can patch any kernel level vulnerability, so server operators no longer have to think about kernel updates. Patches are applied automatically as soon as they are available (checks every 4 hours) without the need to reboot.
Quick to Set Up
Patches Roll Out Promptly
No Performance Impact
Avoid Downtime
Visit the KernelCare website for more information.
Pricing / Order
KernelCare License
KernelCare+ License
Features

Kernel Patching
OpenSSL & Glibc Updates
ePortal Patch Server

Instant Activation
Latest Version of KernelCare
Updates from KernelCare
Change IP at Client Area
Access to Partner Discounts
Our Price

$3.95/month




$2.95/month


ORDER NOW

$5.95/month




$5.75/month


ORDER NOW
Discounted Bundles
cPanel + KernelCare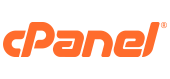 cPanel + KernelCare+

InterWorx + KernelCare

InterWorx + KernelCare+

Certification

We are a certified KernelCare reseller. Having purchased a large quantity of licenses, it has given us the opportunity to offer you discounted KernelCare licenses, with even greater discounts available on bundling with cPanel licenses.