WHMCS offers all the features and options you could ever want.
WHMCS
---
Notice - 20th March 2013
Unfortunately, due to circumstances beyond LicensePal's control, WHMCS ended their distributor program with immediate effect and therefore we are no longer able to sell WHMCS licenses. We must emphasise WHMCS had no issues with LicensePal's business practices or customer service and we have held a good relationship with them since their program started seven years ago. This move has been driven by WHMCS wanting a direct relationship with clients.
Existing leased license owners will be transitioned into being billed directly by WHMCS over the next month and a half. For all leased licenses still active with us on
1st May 2013
, they will automatically become paid licenses at WHMCS and no further action would be required on your part. We will be emailing all existing customers with this information over the course of the next month.
We will continue to offer our range of other software including cPanel/WHM, SolusVM, Blesta, ClientExec, and much more, at our usual discounted prices with the support you enjoy. In addition, we will continue to offer installation, integration and upgrade services for WHMCS.
If you have any queries, please open a
support ticket
.
Best regards,
Jay Shah
Managing Director
LicensePal Limited
---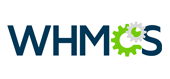 WHMCS is a complete all-in-one client management, billing & support solution primarily designed for web hosts but also applicable to many other types of online businesses. Packed with features but with a core focus on remaining easy to use and customise, WHMCS enables you to easily and effectively manage your business while automating many routine tasks.
Multi-Currency Billing
Automated Provisioning
Integrated Support Features
Developer Friendly
Want to see it in action? Take a look at the online demo.
Visit the WHMCS website for more information.
---
Pricing / Order
Monthly Leased
Monthly No-Branding
Owned License*
Owned No-Branding*
Instant Activation
-
-
WHMCS.com Account
Support from WHMCS
(12 months)**
(12 months)**
Upgrades from WHMCS
(12 months)**
(12 months)**
Free eNom Account
Low Rate Merchant Account
Our Price

$15.95/month




$12.95/month


UNAVAILABLE

$18.95/month




$15.95/month


UNAVAILABLE

$249.95/once




$214.95/once


UNAVAILABLE

$324.95/once




$289.95/once


UNAVAILABLE
---
Available Add-ons
Integration Service -

$39.95


Custom template for WHMCS to match the look of your web site.
Installation Service -

$14.95


We upload and install WHMCS, ready for configuration.
Upgrade Service -

$14.95


Upgrade your WHMCS install to the latest version available.
---
Certification

We are a
certified WHMCS reseller
. Having purchased a large quantity of licenses, it has given us the opportunity to offer you WHMCS at a greatly discounted rate. The licenses we offer are only slightly different to what you'd get if you buy direct. You will still get a login at the WHMCS client area and support is provided by WHMCS, only some minor features are not included such as a development license or the ability to resell WHMCS licenses yourself.
* Owned licenses are non-transferable.
** Renew support & upgrades from WHMCS for $44.95/year.